Starving for space for their successful 'Little Lambs' education program suggested this wing as a first phase addition to their existing Church. Since the congregation currently shared education, fellowship and worship in two connected spaces, the Addition focused on a dedicated fellowship space sharing an existing kitchen, and bright, cheerful classrooms with plenty of storage, and tall windows for abundant natural light.
Rhythm
The back side has a rhythm of columns for sheltering a future drop off area to be graded in a future phase.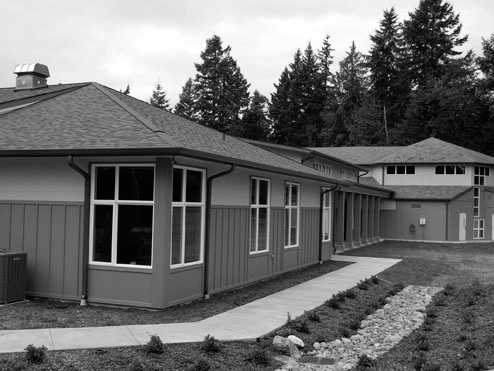 Harmony
The Entry side ties in nicely with the rigid geometry of octagons of the original building.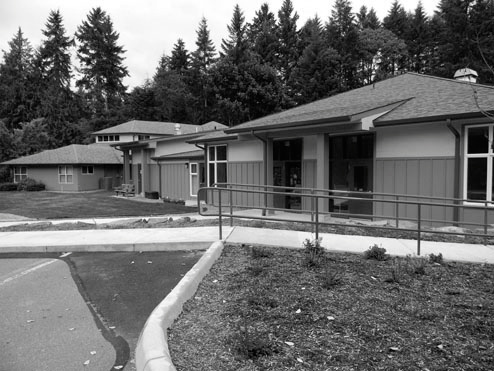 View
Tall corner windows allow great light and views into the surrounding forested site.