Garage and Shop Addition
Screened in Japanese Garden
Inspired by the screens of Japanese merchant shops and Geisha Houses in Kanazawa, this is the starting point for the building. The view through this screen is reminiscent of one through a bamboo grove, admitting the straight shadows of bamboo culms. The garage burrows into the site, with copious glass facing the garden and adjacent hill.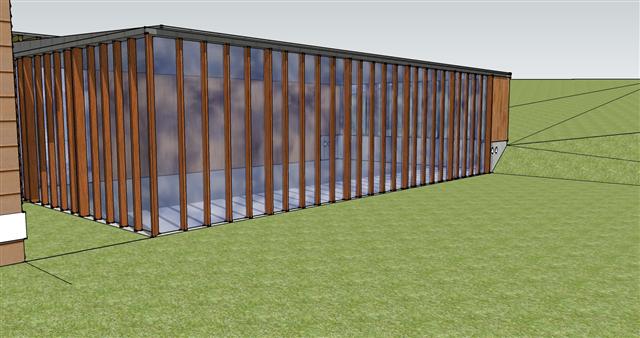 Entry
The long overhang and new porch lend shelter from the rainy months while making ones way from the garage/shop to the front door and new porch roof.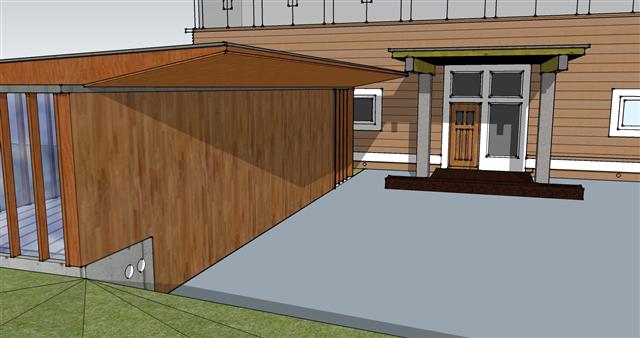 South Wall
Materials are sustainably harvested IPE siding and studs acting as a curtainwall for the tempered glass panels rescued from Glazing shop's scrapyards.