This house had been remodeled five times over a fifty year period. The current owner is the president of a large commercial contracting company, and saw the potential for unifying the ad-hoc additions to create a more useable and beautiful home for his family.
Style
A cohesive 'Cottage-Craftsman' style was carried out with strong horizontal elements, broad eaves, and trim details.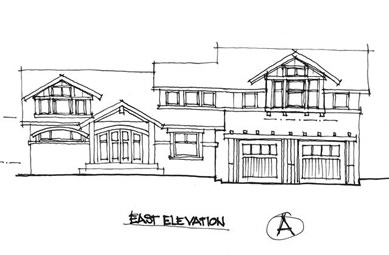 Plan
On a steeply sloping site, the garage was moved to the main floor from the basement level to allow convenient access to the main floor kitchen. A Master Suite is added above the garage. The view was maintained for the existing Living and Dining and opened up to the Kitchen and Entry Hall. A large pantry was added. The old narrow stair was replaced by a 'feature' stair and display area. Custom Cabinets along the entry and fine woodwork are envisioned for this welcoming space.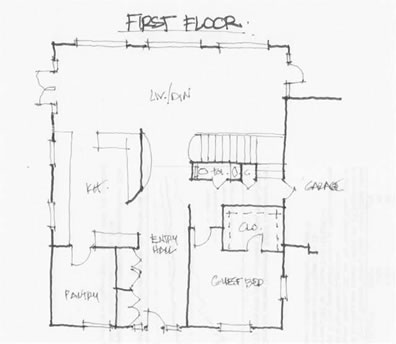 Roof
Understanding how the space relates to the new and existing roof forms is vital to find a solution that works and looks good.